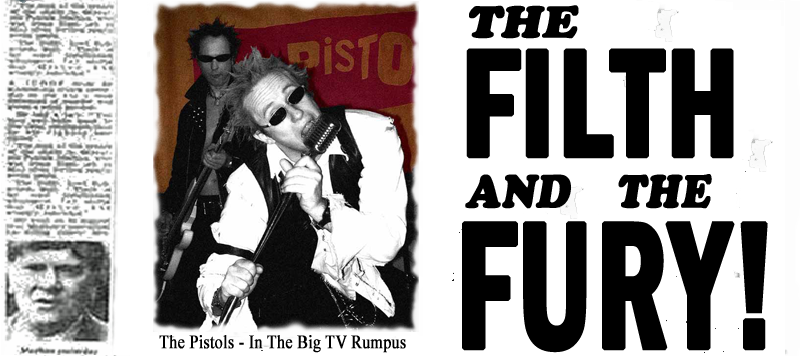 Next on stage Saturday, 20 January 2024 at HMV Empire in Coventry!

The Pistols are the definitive Sex Pistols tribute band performing all of the original material from one of the most influential punk bands of our time.
Real musicians, real punk, and the closest thing to the original Sex Pistols you are ever likely to see.
A worryingly authentic Sex Pistols tribute band from London Town creating the atmosphere and raw driving sound straight out of the 1977 punk scene.
All of the blistering hits such as Pretty Vacant, God Save The Queen and Anarchy In the UK are there...but you will also be treated to the farcical gems of the Sex Pistols aftermath such as Friggin In The Riggin, Silly Thing and My Way.

Available for festivals, venues, rallies, pubs, clubs, private parties, weddings and bar mitzvahs.
"Ever get the feeling you've been cheated?"
Certainly not with these guys! For bookings call 07966 155443 or click here